Don't Just Visit Santorini…Experience it!
An island made by Gods…for people!
Santorini Shore Excursions
Santorini is one of the most popular islands in the world, best known for its dramatic scenery, whitewashed villages, and fiery volcanic activity. It is a unique phenomenon, both scenically and historically. Enjoy one of our shore excursions on Santorini and be enchanted by the deep blue bay, the high cliffs, the black, and red sand beaches, and the whitewashed towns on the crater rim. Our shore excursions will take you to the island's beautiful towns, such as Fira and Oia, with stunning views of the Aegean Sea and the small volcanic island in the middle of the caldera.
Santorini Tours Greece is a boutique travel agency specializing in shore excursions on this unique island of the South Aegean Sea. Our hand-picked team of fun, knowledgeable, professional drivers and tour guides are ready to meet your needs and expectations to give you an experience you'll always remember with joy! Team up with one of our Santorini tour specialists to put together a fantastic shore excursion during your visit. Book your favorite Santorini land excursion and make your holiday even more memorable.
​You haven't really seen Santorini until you've experienced the island with our 7-hour "Highlights of Santorini" shore excursion! Whether by land or sea, on foot, or on an adventurous cruise, it'll captivate you.
Our shore excursion ​to ​Fira​ and ​Oia is the perfect opportunity for sightseeing during your visit to Santorini. A wide selection of ​different locations and a varied program will ensure that you really enjoy the glittering Aegean coast, the charming cobblestone towns, and the delicious food and wine.
Santorini is a treasure trove of some of the most beautiful places and landscapes in the Aegean. A shore excursion here means you can't only experience historical sites, but also tour the picturesque Aegean coastline.
Santorini Tours
Santorini Tours in Greece is your most affordable independent partner for excursions to Santorini. Enjoy one of our private tours that cover all the major highlights of the island. We work with our clients to offer spectacular and high-quality tours so you can make the most of your valuable time in Santorini.
If you've limited time on Santorini, choose our most comprehensive experience on the island, combined with an extended visit to the fantastic town of Oia, famous for the most romantic sunsets in the world!
The vineyards of Santorini are the pride of our island. Santorini is home to 17 wineries and 30 varieties of wine, such as Athiri, Assyrtiko, Mantilaria, Mavrotragano, or the famous sweet red wine Vinsanto. Join our wine-tasting tour and let us introduce you to the amazing wine flavors of our island.
Our accessible private tour is specially designed for seniors and mobility-impaired persons, with a focus on maximum comfort and safety.
Santorini Taxi Transfers
We provide first-class Santorini taxi transfer services with a fleet of luxury cars. Our premium-class transportation services are available for airport transfers, port transfers, social events, hourly and daily rentals, weddings, and more. Our experienced personal chauffeur, luxury car, and fast A to Z transportation will ensure that you travel in comfort and style with our private driver services in Fira, the surrounding areas, and nearby cities.
The most sensible and comfortable way to get around Santorini is in a fully air-conditioned luxury car with comfortable leg space and storage. Our Priority Transportation Service guarantees you will always reach your destination on time!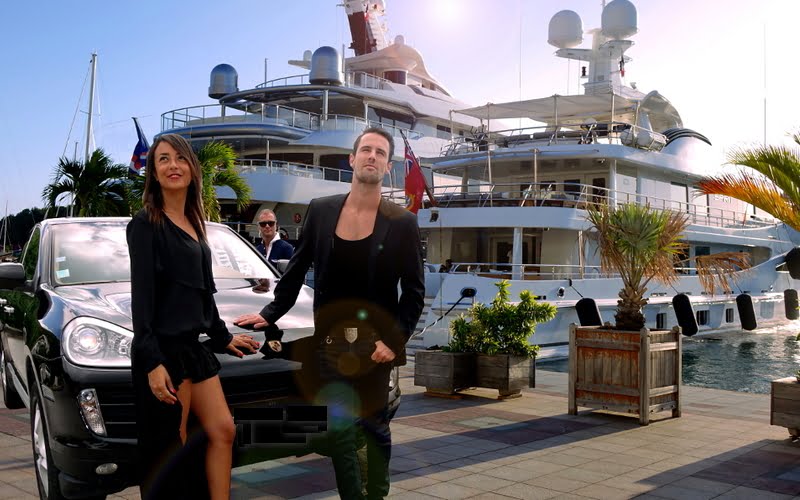 Whether you come to Santorini by yacht or arrive at the airport, whatever your desire, we can organize a private transfer to your destination just for you and your friends…
Whether you are looking for a private transfer from the port of Santorini to your hotel or vice versa, we are here to help! With our luxury air-conditioned vehicles and professional drivers, you can have the best experience possible.
What our clients say about our services
We decided to book a private tour in Santorini during our holiday. Our tour driver was fantastic! He pointed out many things to us during the tour and was very knowledgeable. The private tour was very pleasant and smooth. We were very happy with the whole experience.

Marion S, London, UK
We booked a half day tour in Santorini based on the reviews and we were definitely not disappointed. Our driver picked us up on time and was as friendly as if we'd known him for years. He'd so much to tell us about the island and its history and we felt very confident with his driving skills.

James Green, Dallas, USA
The cleanliness of the vehicle, the professional attitude and the comfort offered make me recommend your services to anyone who needs a quality excursion and transportation on Santorini.

May & Darren Watkins, NY, USA
Santorini Alternative
Private individual tours in Greece for our VIP clients who are looking for something different in their vacation. We offer the best action tours in Greece and we have chosen Santorini because of its unique location and the high quality of services offered.
Take a tour of beautiful Santorini by helicopter! Take this once in a lifetime tour, and see for yourself why Santorini is one of the most popular destinations in the world. You'll never forget this experience!
If you are an adventure seeker, join a jeep safari on Santorini. Explore the beautiful landscapes and experience the culture of this fascinating destination.
With stunning water views, white sandy beaches, and amazing snorkeling opportunities, it will be one of the most unforgettable days of your life. Book your Santorini Jet Ski Safari today!
Santorini Cruises
Why not spend some of your time in Santorini by getting on a boat and enjoying the sights? Dive into the crystal blue waters of the Aegean Sea and take a refreshing swim. Enjoy a picnic on the beach with wine, ouzo, and Greek food. Book your spot on one of our Santorini tours in Greece today!
Santorini Cruises; cheerful and relaxed simplicity. This is the atmosphere aboard the day trips on a traditional boat. For those lucky enough to have taken a cruise, it becomes an annual habit since the experience is so special.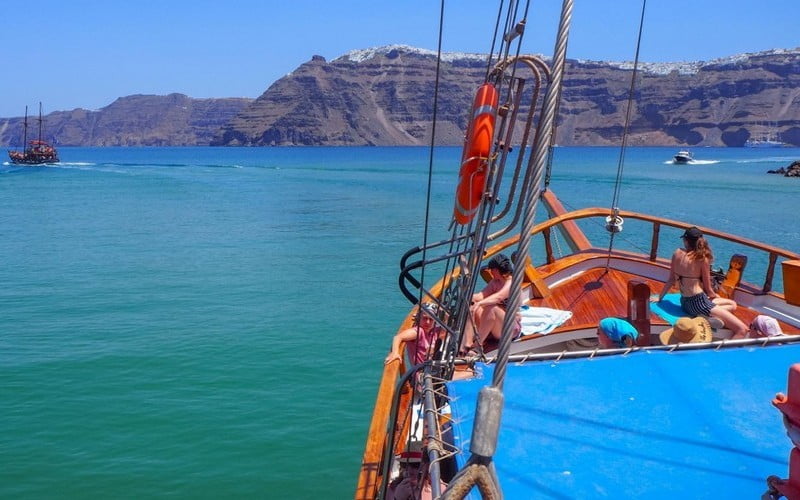 Santorini Tours Greece presents this adorable sailing tour! Sail through the deep crystal clear waters of the Aegean Sea and discover the most beautiful beaches of the protected south coast of Santorini.
Enjoy the unique sunset of Oia in peace and comfort. Watch as the deep blue waters are painted with a burst of colors! Join this boat tour and experience the beauty from a whole different perspective.
Santorini, the Black Pearl of the Aegean islands!
Don't Just Visit Santorini…Experience It!
We'd love to hear your feedback on our tours and services on Santorini Island and will be happy to answer all your questions.